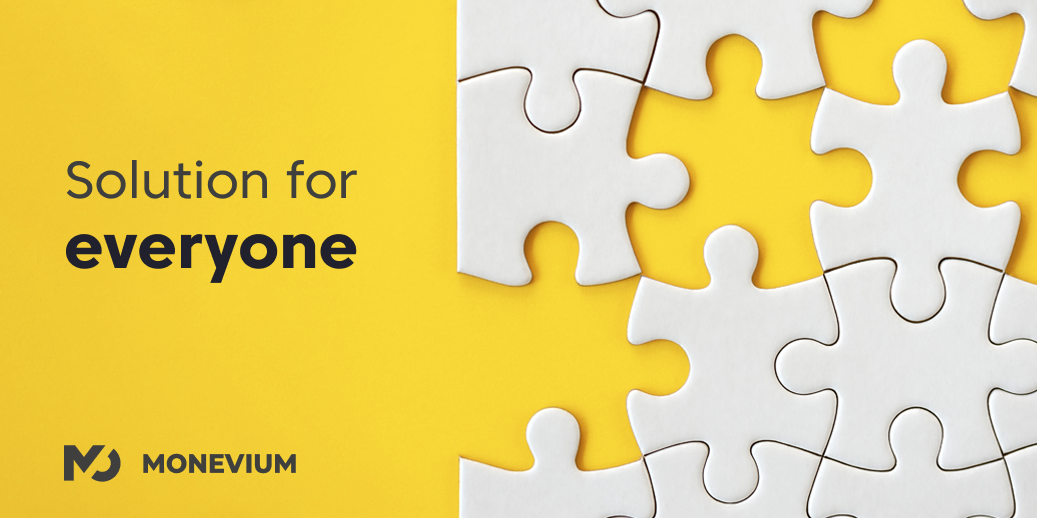 There was once a time during which maintaining a foothold in the financial economy was far less complex and was much more sustainable for the majority of people.
Just one generation ago, leaving school, getting a job that was secure and then being able to buy a home, or save money was not even a consideration. In most Western countries, this was the norm.
Whilst the actual standard of living was lower than it is today, and the access to social mobility was lower, most people had what was known as a 'job for life' and were easily accepted for small unsecured loans, mortgages and bank accounts without much in the way of bureaucracy.
Today, things are very different. It is very possible to earn more than ever, and people who may have been a gray-suited civil servant had they began their career in the 1970s are entrepreneurs, freelance designers, YouTubers and start-up moguls today.
The way of life for most people is more transient and less rigid, which has its pros and cons. Of course, it is more possible to 'think outside the box' and be yourself today than ever before. The internet revolution has given everyone a platform for almost everything.
However, the challenges that such a lack of continuity combined with market volatility and ever-increasing costs and competition bring are sometimes insurmountable when the traditional banking system is still designed to operate on the criteria that it has always operated on, dating back to many decades ago.
Add this to rapid inflation, and the three significant financial crises that Europe and North America have endured since the early 1990s, an increasing reliance on credit reference agencies and a younger population with less bricks-and-mortar collateral than their forefathers, and the ability to participate in a diversified, financially independent world becomes much more of a consideration.
Online bank accounts are now the norm, and ease of access has improved, but the products and services offered by such banks remain similar to those of 30 years ago, which means that many people cannot operate their daily lives as they would like.
There is a distinct need for a more inclusive, more adaptable method of going about everyday life, and that is where Monevium comes in.
Monevium is ultra-modern, having been designed and developed by financial technology professionals with expertise in the cutting-edge nature of electronic financial services and is a far cry from the legacy methodology which hampers traditional high street banks.
Monevium conducts no credit checks when an account is opened, and there are no entry barriers which means that absolutely anyone over the age of 18 who is resident in the European Union or United Kingdom is eligible for an account, regardless of their credit history.
The ease of account opening is also of great importance. There is no need for new account applicants to be subjected to tiring, time-consuming and outmoded due diligence and onboarding procedures, as anyone can apply for a Monevium account online which is up and running within minutes; negating the need for the traditional face to face account opening required by some traditional banks.
Account holders can manage their Monevium account online, and use its debit card in any store or online anywhere globally. In additional to the ease of access, there are also no monthly fees to keep the account open, further reducing the barriers to financial freedom which hamper many people.
Monevium has inclusivity and flexibility among its core values, and by empowering anyone, from any walk of life, regardless of status, is able to move with the times and give those who wish to live their lives according to their own schedule and own plans the ability to go about daily life without the strict and obsolete millstones that the traditional system puts around their necks.
Move forward freely in the modern financial economy. Join Monevium.
Monevium is the Trading Name of Advanced Wallet Solutions Limited, a company registered in the UK under company number 10251711 and is regulated by the UK's Financial Conduct Authority under Firm Reference Number 766038.