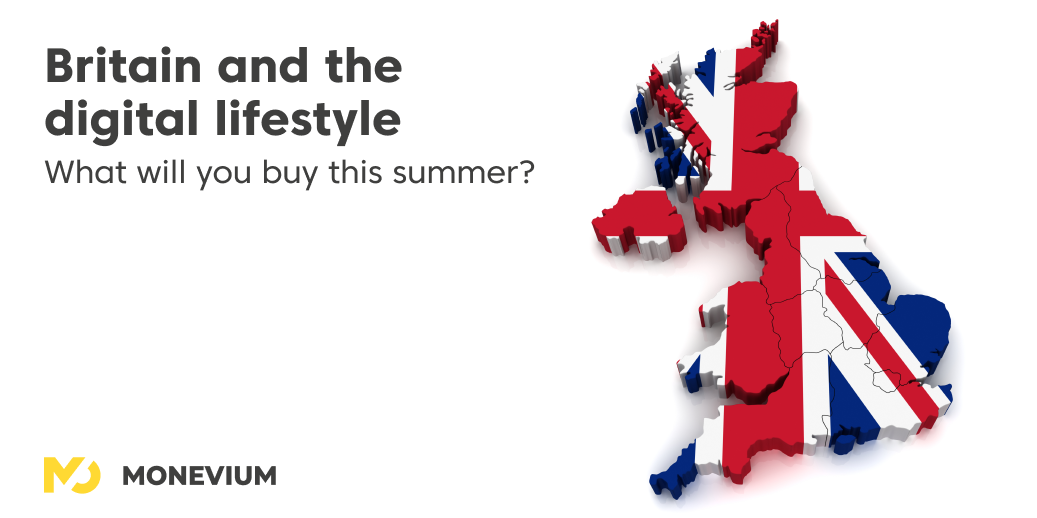 The digital era has revolutionised the way people in the United Kingdom shop, and with the arrival of summer, online purchasing is at an all-time high.
From fashionistas seeking trendy accessories to tech enthusiasts chasing the latest gadgets, the virtual marketplace offers a diverse range of lifestyle items and trappings that cater to varying preferences.
Here, we delve into the popular online shopping trends that have captivated British consumers, from streaming products and event tickets to last-minute travel deals, for which Monevium is an ideal choice for easy and secure transactions.
Fashion Accessories: Elevating Style with Online Finds
The allure of online shopping extends to fashion accessories, with shoppers keen to explore unique and interesting pieces to elevate their summer style.
Online boutiques and marketplaces display a plethora of options, from statement jewellery to chic handbags and sunglasses that complement various summer outfits, giving rise to the pattern that most of such purchases are conducted online via electronic payment methods.
New Technology: Satisfying Tech Cravings Online
The tech-savvy population eagerly seeks the latest technology gadgets, and the online sphere caters to their desires. It is well known that tech devices are among the top ten items bought online in the United Kingdom.
From cutting-edge smartphones to innovative smartwatches and smart home devices, virtual marketplaces offer an array of options to satisfy tech cravings.
Embracing the ease of online shopping, consumers can keep up with the fast-paced world of technology and enjoy doorstep delivery of their sought-after gadgets.
Streaming Products and Subscriptions: Endless Entertainment at the Fingertips
As summer invites moments of leisure and relaxation, streaming products like Netflix, Spotify, and subscriptions like Amazon Prime have become essential companions.
With vast libraries of movies, TV shows, and music, online streaming platforms provide endless entertainment options for UK residents to unwind and enjoy their summer downtime.
Tickets to Music Festivals and Events: Unlocking Memorable Experiences
Summer in the UK brings an array of music festivals and captivating events, and securing tickets online has become the norm.
From music festivals to the magic of live performances, online ticket platforms play a pivotal role in ensuring that individuals can enjoy unforgettable summer experiences.
As travel restrictions ease, UK residents are keen to embark on spontaneous summer getaways. Comparison sites like Skyscanner have become go-to resources for finding the best deals on airline tickets and accommodations. The internet opens doors to a plethora of last-minute travel options, allowing travellers to embark on memorable adventures without breaking the bank.
Monevium's IBAN Account: A Safe Haven for Summer Shopping
Amidst the excitement of summer shopping for those enjoying their summer relaxation in Europe, Monevium's IBAN account emerges as a reliable and secure solution. Its seamless and safe transactions across Europe make online purchasing effortless, enabling shoppers to indulge in their summer wish lists with peace of mind. Whether it is a trendy fashion piece or a much-awaited tech gadget, Monevium ensures that coveted lifestyle items are just a few clicks away.
Effortless Finance Tracking for a Carefree Summer
As summer encourages a carefree attitude, Monevium's user-friendly application also offers a practical advantage; effortless finance tracking. With the temptation to splurge on exciting finds, Monevium's tools and features help individuals maintain a clear view of their expenditure, enabling a financially responsible and enjoyable summer season.
In conclusion, the digital landscape has transformed how people in the UK shop, with online platforms providing a treasure trove of lifestyle items and experiences. From fashion accessories and tech gadgets to streaming products and travel deals, the virtual marketplace caters to diverse preferences, making it an exciting time for consumers to explore and acquire their desired trappings.
With your Monevium account ensuring safe and seamless transactions, you can bask in the joy of summer shopping, knowing that your financial transactions are secure and trackable.
So, as the sun shines brighter, let the spirit of summer bloom as you explore the virtual marketplace, whether at home or on the continent, discovering new treasures and making cherished memories along the way.
Monevium Ltd is a company registered in the UK under company number 10251711 and is authorised by the UK's Financial Conduct Authority under Firm Reference Number 766038.