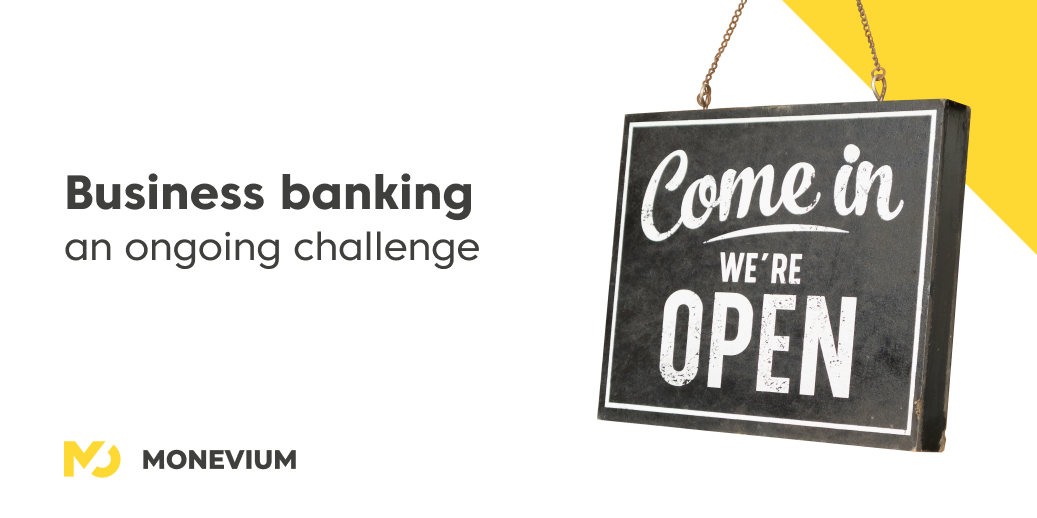 Running a small private business has become challenging enough over recent years without extra barriers associated with everyday administration.
Competing against large conglomerates with vast purchasing power and extensive marketing reach is a major consideration for entrepreneurs, industry specialists and family-owned businesses and, in an increasingly online and borderless age, is now at the top of the agenda.
Maintaining a competitive edge whilst keeping the ethos of a private business is paramount to many entrepreneurs and established business owners, and the current status quo within the banking sector is instrumental when structuring any business anywhere worldwide.
For many, a gradual shift away from alignment with small businesses has been noticeable over a few years, and nowadays, large banks with multinational conglomerates on their books are often less concerned with providing terms tailored to smaller privately held businesses.
Big banks and small businesses are no longer aligned.
Banks themselves are large conglomerates and have faced their own concerns ever since the mid-2000s when the global financial crisis took place, in which many financial services giants and investment banks with histories spanning hundreds of years became insolvent and were nationalised.
Since then, inflexibility has become noticeable, and long gone are the days when a local branch of a national or international bank would be on first-name terms with the owner of a small business in order to be able to work alongside each other.
Today, it is a one-size-fits-all effort, and there is no personal relationship between businesses and banks. For the most part, a small independent retailer with an annual turnover of £250,000 is viewed under the same criteria as a publicly listed giant with tens of millions of pounds in revenue.
This shift away from looking after smaller privately held entities has resulted in many existing business owners becoming marginalised by the bank that they have relied on for many years, and in the case of many new start-ups, refusal of a bank account.
Getting a business account needs to be simple and free of entry barriers.
Many commercial banks require businesses to present several years of accounts, lengthy due diligence relating to the business sector, and proof of a positive financial position before even considering opening an account. In times during which high levels of inflation, extreme prudence following the lockdowns of 2020 and 2021, and increased supplier costs, among many other circumstances that suddenly changed the direction of many businesses, it has become harder to meet the increasingly stringent criteria set out by traditional banks.
Refreshingly, there are modern alternatives to the traditional system which are more aligned with the dynamics of today's business world, especially given the increasingly international and borderless nature of many enterprises, large and small, these days.
Non-bank financial technology (FinTech) solutions are becoming increasingly popular. Gone is the red tape and uncertainty, and now Monevium offers businesses a practical solution which is cost-effective and effortless, ensuring that every business is able to transact regardless of size or status.
Business customers can open an account for use internationally with Monevium's IBAN account for a growing business to send, spend, and receive EUR payments globally, furthering the international abilities of businesses and removing the barriers of inflexible traditional systems.
The solution: Flexible, easy and inclusive banking for all businesses, regardless of status or size
There is no bureaucracy or marginalisation; therefore, any business can open an account within minutes via Monevium's online portal, which is of great benefit to freelancers, small to medium-sized enterprises (SMEs), self-employed individuals and even larger entities in which the international payment volume is more than 200,000 EUR per month.
Regardless of size, status or sector, Monevium's business account is a fresh, modern and adaptable method of keeping your business's finances in order whether you have a small part-time freelancing job making a few extra pounds per month or are a large established company.
The way of today's financial ecosystem should be toward favouring private enterprise. After all, hard-working business owners and self-employed individuals are the backbone of the national economy and deserve to be able to conduct their transactions in an inclusive and easy manner across the globe.
Monevium is here to support that and do away with all the challenges associated with traditional commercial banks.
Monevium is the Trading Name of Advanced Wallet Solutions Limited, a company registered in the UK under company number 10251711 and is regulated by the UK's Financial Conduct Authority under Firm Reference Number 766038.