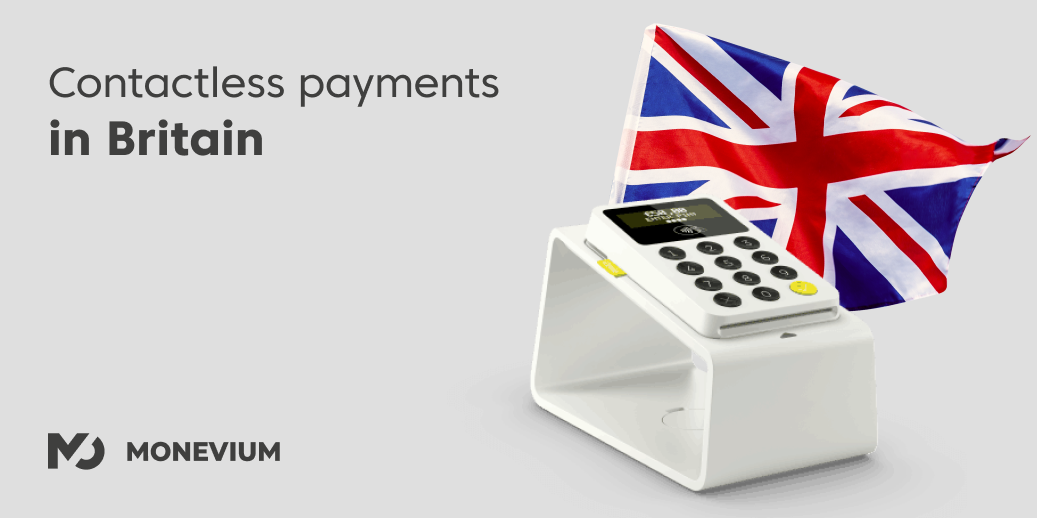 Britain's small businesses have the most high-tech approach to payments in Europe.
There was once a time that if you wanted classical elegance and history, you would look to Europe, and if you wanted ultra-modern efficiency and technology, you looked to North America.
Due to a combination of the international nature of modern media, the internet platforms which cover trends and technology around the world and the influence of global trends rather than continental traditions and cultures, there is now a far less definitive difference.
Today's Europe maintains its classical elegance and a few hours of driving on the highways across the landscapes of many European countries is always a journey into enviable culture dating back centuries, whereas a few hours of driving across North America leads from one metropolitan city to another with similar attractions.
Europe's landscapes and cityscapes may well have been well preserved, but they are now bristling with the same technology available in the most advanced tech environments across the globe.
Visitors to Italy's Vatican can purchase artifacts and souvenirs with a tap of a smartwatch, whereas France's alpine ski resorts allow online reservations for everything from ski rental to apres-ski cuisine, or an electric car can be charged on the streets of Amsterdam by simply scanning a QR code.
Today's Europe is a magnificent combination of ultra-modern chic with an unspoiled background of centuries of cultural development underpinning it.
What about Britain? Britain is a conundrum as it is Anglophone, therefore is heavily influenced by American customs and trends via the sharing of a similar language yet is still European in its behaviour and tastes.
Britain is a healthy combination of European levels of subtlety and sophistication with American levels of entrepreneurism and technological advancement.
Perhaps that is a combination that has led Britain's small businesses to be the most technologically knowledgeable in Europe.
Indeed, as of April 2023, Britain's small businesses ranked the highest in Europe for accepting contactless transactions for receiving payments from their customers.
As of last month, 90% of British small to medium-sized businesses accepted contactless payments, compared to 78% in Italy, 68% in France and 67% in Germany.
Indeed, Germany, a nation with a strong manufacturing base and longstanding industrial background, has only recently begun to embrace the contactless payment revolution, and it is still relatively commonplace to be asked to pay cash in restaurants and small retail shops, whereas in England, Wales and Scotland that is unheard of and has been for some time now.
Whilst Germany is now rapidly catching up on lost time and its contactless payment infrastructure is growing at a rate of around 17% per year, Britain has been at the top of the tree for a few years already and was an early adopter.
Contactless payments in Britain date back to as long ago as 2007, when a debit or credit card could be tapped onto a point-of-sale terminal with a maximum transaction value of £10.
That was right at the dawn of the smartphone era, and since then, e-wallets have been added to smartphones and smart watches, and the rapid acceleration of contactless payments across Britain has now resulted in fewer people carrying actual physical wallets.
If 90% of small to medium-sized businesses are now accepting contactless payments across the United Kingdom, the complete obsolescence of cash and traditional leather-bound wallets is clearly almost upon us, a matter which was highlighted by Sir Jon Cunliffe, Deputy Governor of the Bank of England, who just a few weeks ago, warned of an imminent decline in the places where bank notes could be spent.
Embracing modernity is part of the British psyche. It is a cool nation of modern, savvy people who have embraced this clean, clutter-free, and secure way of going about everyday life.
Onwards and upwards.
Monevium is the Trading Name of Advanced Wallet Solutions Limited, a company registered in the UK under company number 10251711 and is regulated by the UK's Financial Conduct Authority under Firm Reference Number 766038.