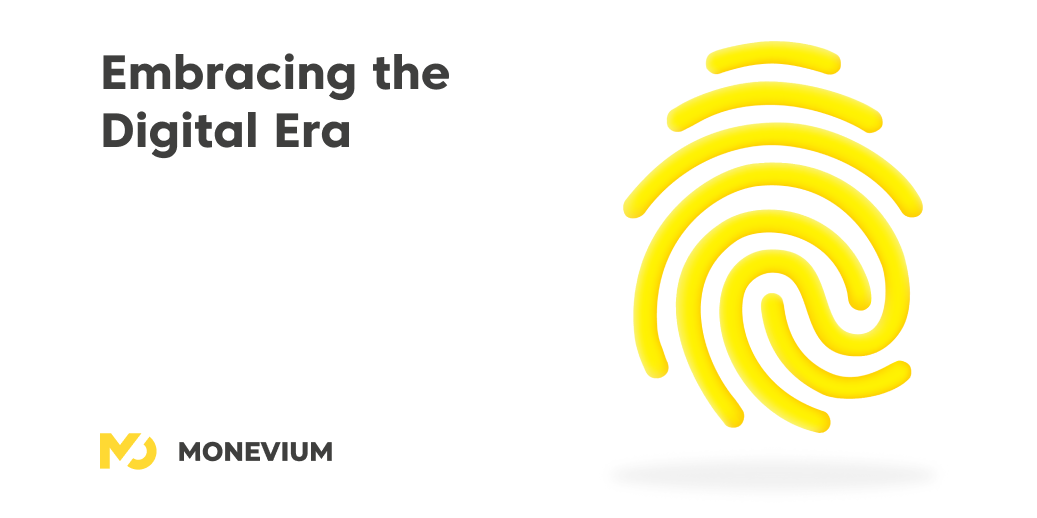 In an era of technological advancements and increasing reliance on digital solutions, newspaper publishers in the United Kingdom are gradually moving away from traditional paper vouchers and transitioning to digital payments.
This shift entails using a unique code that can be scanned in retail shops across the country. By embracing digital payments, publishers aim to promote a paperless and cashless society while also offering benefits to both retailers and customers.
Monevium, which was established primarily as a financial technology company, aims to facilitate this transition by providing a secure and user-friendly e-wallet app that ensures easy and safe contactless transactions.
The Move Towards Digital Payments
Gone are the days when newspaper readers would redeem their subscription vouchers by physically handing them over with cash.
With the rise of digital payment systems, newspaper publishers recognise the need to adapt to the changing consumer landscape and embrace the convenience and efficiency offered by digital transactions.
By adopting unique codes that can be scanned at retail stores, publishers are revolutionising how readers interact with and pay for their newspaper subscriptions.
Benefits for Retailers and Customers
Introducing digital payments in the newspaper industry brings several advantages for retailers and customers. Retailers who participate in this scheme, using popular payment systems like PayPoint or PayZone, receive an additional 3p per copy sold.
This additional revenue can quickly add up, potentially reaching £254 per year for each customer who shifts from paper subscription vouchers to digital payments. This financial incentive encourages retailers to embrace the new system and support the transition to a paperless society.
Customers, on the other hand, experience the convenience of seamless transactions. With a unique code stored digitally in their smartphones or e-wallet apps, they can easily redeem their newspaper subscriptions at retail shops without the need for physical vouchers or cash.
This eliminates the hassle of carrying paper vouchers, reduces the risk of loss or damage, and streamlines the entire payment process.
Moreover, as digital payments become increasingly prevalent, customers will inevitably become, by default, part of a broader movement towards a cashless society.
In Britain today, over half of all adults use contactless payment systems regularly, however there are some who are naturally daunted by the idea of moving away from the familiarity of cash onto a digital platform. Monevium is here to help make that as simple and effective as possible, eventually freeing up space and keeping your funds more secure than carrying cash.
Choosing the Right Digital E-Wallet: Monevium
To facilitate this transition and ensure a smooth customer experience, choosing the right digital e-wallet becomes vital. Monevium, developed by financial technology experts, offers an innovative solution designed with the customer's well-being in mind. Unlike traditional banking apps, Monevium focuses on minimising transaction costs and banking fees, keeping in line with the rising living costs.
Its user-friendly interface and robust security measures provide customers with peace of mind, knowing their transactions are safe and protected. With Monevium, users can effortlessly make contactless transactions in stores, further embracing the convenience and efficiency of the digital era.
Conclusion
The newspaper industry in the United Kingdom is undergoing a transformative shift towards digital payments, abandoning paper vouchers and embracing a cashless future.
This transition offers numerous benefits, including increased revenue for retailers, customer convenience, and a significant step towards a paperless society.
Monevium, with its innovative e-wallet app, plays a crucial role in facilitating this transition, providing a secure and user-friendly platform for digital transactions.
As technology continues to evolve, embracing digital payments becomes increasingly essential, and Monevium stands ready to assist customers in making this transition as easy and safe as possible.
Monevium is the trading name of Advanced Wallet Solutions Limited, a company registered in the UK under company number 10251711 and is regulated by the UK's Financial Conduct Authority under Firm Reference Number 766038.