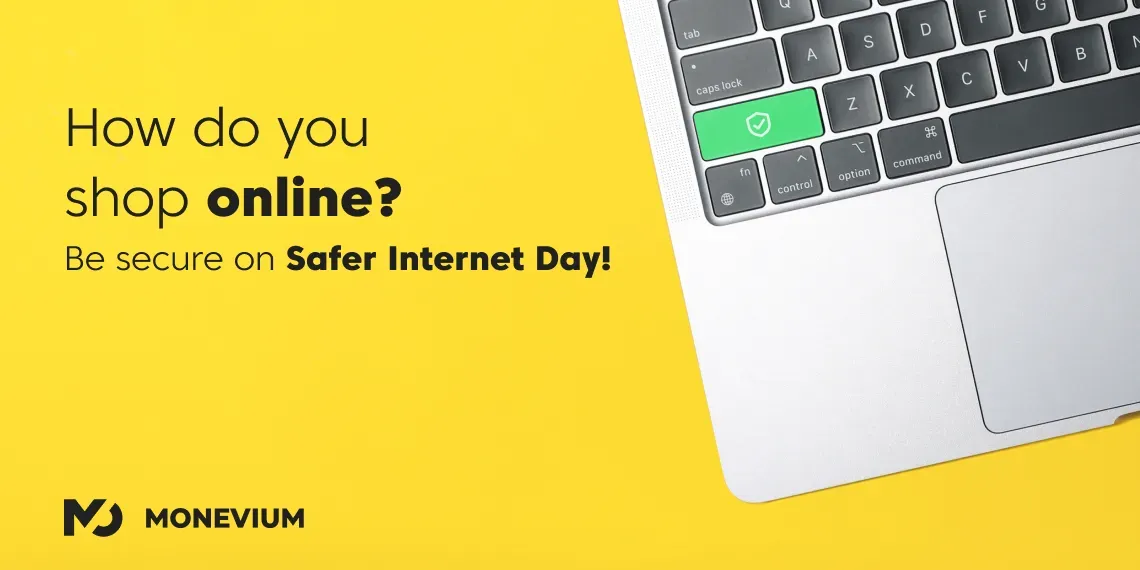 Remember the days when you had to go out and buy things, regardless of how big or small?
Those days seem a long time ago, but in reality, they were not so long ago at all.
The speed at which online shopping has developed has been extreme, and within less than 15 years, the majority of the world's population has gone from planning a trip to a shop, home repair centre, business products supplier, bank, post office, supermarket or favourite take away restaurant to simply hitting a few buttons on a laptop or smartphone to achieve the same result that a day out would have achieved back then in just a few minutes today.
For many, the idea of going back to having to drive to every individual supplier of everything required for everyday life after just a few years of becoming accustomed to the ease and efficiency of online shopping would be like trying to put a fully grown plant back in the box that its seed came in.
Sitting in traffic jams, waiting in lines and getting to know the staff in shops is still giving way to more and more online shoppers, and as the use of cash becomes increasingly lower compared to digital payments, more and more people are taking to the internet to conduct their business.
It is all very convenient, but what are the risks?
Surely staying at home and browsing a seemingly limitless array of items via the internet from the comfort of a familiar environment has no risks? Going to the shops creates far more opportunities for something to go wrong? Getting your pocket picked, mobile phone stolen, or dropping the car keys are some well-known risks.
Shopping on the internet does away with those 'legacy' risks but poses its very own!
Every year on the second Tuesday in February, an international campaign called 'Safer Internet Day' takes place, which is organized in the European Union and aims to raise awareness of emerging online issues and current concerns.
The European Union's Safe Borders project began at the very dawn of mass internet adoption back in 2004 and has been taken up by the Insafe network as one of its earliest actions in 2005. Today, Safer Internet Day has grown beyond its traditional geographic zone and is now celebrated in approximately 180 countries and territories worldwide.
So, whilst shopping from home has cured the possibilities of having a physical wallet stolen from a pocket, or a debit or credit card cloned and money being withdrawn from an ATM by criminals, online shopping has further risks.
How can you be safe online?
Old, analogue ways of stealing from people going about their shopping actually appear somewhat crude by comparison to today's complex, internet-based crime.
With the digitalisation of shopping comes the digitalisation of crime. It is not prudent to assume that all criminals are primitive and do not understand the technological world. They do indeed, and often quite well.
Identity theft is one major concern when shopping online, as shoppers need to enter personal details and delivery addresses to receive goods as well as credit card information. This usually involves cybercriminals hacking into e-commerce websites and stealing users login or credit card details.
There are also a large number of fake online stores. Unfortunately, not all e-commerce sites are genuine, therefore checking that a brand is recognized, looking for reviews on respected, independent consumer ratings sites such as Yelp, Trustpilot or TripAdvisor is good practice. If the product is from a brand that is not recognized or has no internet presence, or if the company selling it has no Google presence and is not listed, or does not show opening times or standard services via search engines - it may be good practice to give it a wide berth.
It is also worth being careful when unencrypted data is required. Many reputable companies and vendors have secure portals for providing payment details, and are connected to secure bank portals which interact with online banking apps to ensure that the transaction may be genuine. Without these, customer data is potentially exposed to fraudsters who will access it and then be able to make online transactions freely, or empty bank accounts.
Fraudsters may attempt to create a false state of legitimacy for their scam, so they may write a series of fake reviews. It is good practice to check for spelling errors and grammatical mistakes in reviews, or if they look as though they have been written by a marketing team or persons paid to write overly glowing and 'salesy' reviews. If this is the case, avoid!
Having access which does not require a password and accessing online shopping portals from such unsecured internet channels can lead to fraudsters locating themselves within reach of the unsecured wi-fi and being able to hack into sensitive information by being on the same network. It is good practice to always have a secure password on a home internet router to avoid people from outside gaining access to your network.
Some websites, especially those without an SSL certificate, are exposed to what is known as 'Adware' or 'Spyware'. These are pop-up advertisements which are automatically displayed, or downloads advertising material such as banners or pop-ups when a user is online. These are often embedded into your computer's operating system as a result of clicking on Adware-infected sites which deploy them onto your computer. These can lead to people signing up for products and services that they did not want and are tricky to remove.
Of course there are simple things that can be taken into account. Never give an internet or online banking password to anyone, and never answer unsolicited phone calls which state that you owe money or have purchased a product which you have never heard of, and never select options on automated messages asking to provide details.
With secure, technologically advanced payment methods such as Monevium, online shopping and being part of the digital world becomes much safer. This, after all, is the remit of financial technology - to work hard to develop user-friendly services which make your everyday life easier, safer and better.