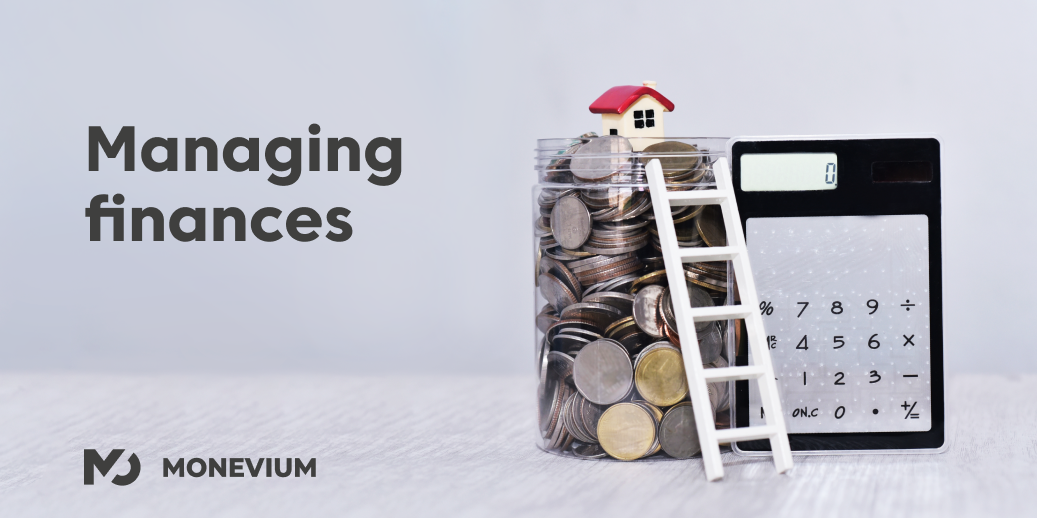 Since the beginning of this decade, news channels have been awash with gloomy occurrences which have affected the finances of a large number of people.
The ongoing cost of living crisis, in which inflation has been at around the 10% mark for some time now, combined with exponentially rising energy prices, has blighted the spending power of families and individuals across the Western world and has created an environment in which many people have been looking to tighten their belts and become astute at making savings in every area of everyday life.
Keeping on top of personal finances is now absolutely paramount, and perhaps the modern age represents an opposite dynamic to the last decade before the personal computer revolution – the 1980s – in which prosperity was the focus, but there was no computerised method of keeping on top of finances.
Everything back then was manual, and it was much more commonplace to miss important areas in which savings could be made, which make all the difference.
Nowadays, we may all be watching what we spend, but there is an entire range of methods by which finances can be managed, all at the touch of a button or via a smartphone app.
1. Check if you are getting the best deal
Buying insurance for the home or car or choosing an energy provider is not like choosing a new car or some nice clothes. Insurance is insurance, right?
Therefore, it is always worth using comparison websites, which, although mostly operating as affiliates for insurance companies, are a quick and easy way to find out if your current policy is really being provided at the best price. You can compare terms and conditions and simply enter all of your details just once whilst the comparison site algorithm does the work for you.
Comparison websites now exist for absolutely every financial product available in the United Kingdom, ranging from insurance for cars, health and home to electricity and gas providers, bank accounts, credit cards and even all-inclusive trips with the family.
Paying more than you should for insurance or utilities is now a thing of the past, and checking if you are getting the best deal is as easy as entering a few details online.
2. Set calendar reminders
Given that most regular payments are made via accounts with electronic access, it is worth setting calendar reminders to ensure the ability to budget for forthcoming regular payments. This way, you can check your balance via the mobile application and then ensure that there is enough to cover forthcoming payments. Calendars on smartphones often integrate with apps, so therefore, it just requires one device to ensure efficient forward planning and no unnecessary paper notes that can easily be missed.
3. Avoid unnecessary banking fees
We live in an increasingly borderless world these days, and with continental Europe being a popular place for residents of the United Kingdom to visit or do business, it is now easier than ever to avoid having to pay expensive bank charges when making transactions in Europe from the United Kingdom or paying for items in Europe from a British bank account.
Monevium's IBAN account allows cost-effective and instant payment in Euros without the high charges applied by many commercial banks and without having to wait for the amount to be settled.
Debit card transactions in Euros are instant and cheap, and transfers via the SEPA payment system offer settlement within 24 hours across Europe, with a fraction of the cost of traditional methods of making international transfers.
Living an international life with no boundaries should not be subject to unnecessary charges from which you do not benefit.
4. Use the internet to check fuel prices
Driving around the United Kingdom and Europe comes with an interesting cost variation, that being the difference in fuel prices from one fuel station to another. Even in London, it is possible for some fuel stations to sell Unleaded fuel for up to 8p per litre more than others.
Often, supermarket fuel stations offer the cheapest fuel, but there are now websites which monitor the cheapest fuel in a specific area on a real-time basis.
All you need to do is enter your postcode and then view the cheapest fuel nearby.
5. Regularly add up recent transactions
Back in the days before smartphones, people had to either guess their recent spending or write it down, both of which are inaccurate and subject to omissions.
Nowadays, keeping an eye on what has been recently spent is easy. Simply log into the Monevium app and check the recent transactions. This can be done on the move via the smartphone app and also allows checking of income and future expenditure via the same smartphone app.
Budgeting for everyday costs and keeping an eye on what has been spent, has never been easier.
6. Make a list of what is needed
Before going to the supermarket, make a list of exactly what is needed. This can be done on the notepad function on a smartphone, and each item can be deleted once it is off the shelf and in your basket. Finally, payment can be easily made via the supermarket's contactless payment system using the Monevium virtual card, ensuring that the exact amount has been spent. Withdrawing cash means that the exact amount cannot be withdrawn from an ATM, and what is left over gets spent on something else instead of remaining in your account.
7. Check active subscriptions regularly
Make regular checks on your account to see what subscriptions are still active and being used regularly. These may only be a few Pounds each per month, but if not used, it all mounts up! It's easy to check these via looking at regular payments on the Monevium app.
8. Internet overkill?
Check with the internet providers who offer service in your area whether the fastest really is the best. For domestic use, a bit of streaming and some email usage, along with a bit of browsing, do you really need the fastest internet with the highest bandwidth? For most people, a medium-speed connection is fast enough, and there would not be much discernible difference between that and an ultra-high-speed service for a lot higher monthly subscription.
Overall, life has become more complicated and expensive for most people these days, and there have been a lot of circumstantial and geopolitical factors influencing everyday life and causing people to have to pick up the tab however, it has never been easier to keep a close eye on finances without having to dedicate a lot of time to doing so.
The internet revolution, combined with efficient fintech solutions such as that offered by Monevium, is here to make life a lot easier and give spare time back to you.
Monevium is the Trading Name of Advanced Wallet Solutions Limited, a company registered in the UK under company number 10251711 and is regulated by the UK's Financial Conduct Authority under Firm Reference Number 766038.