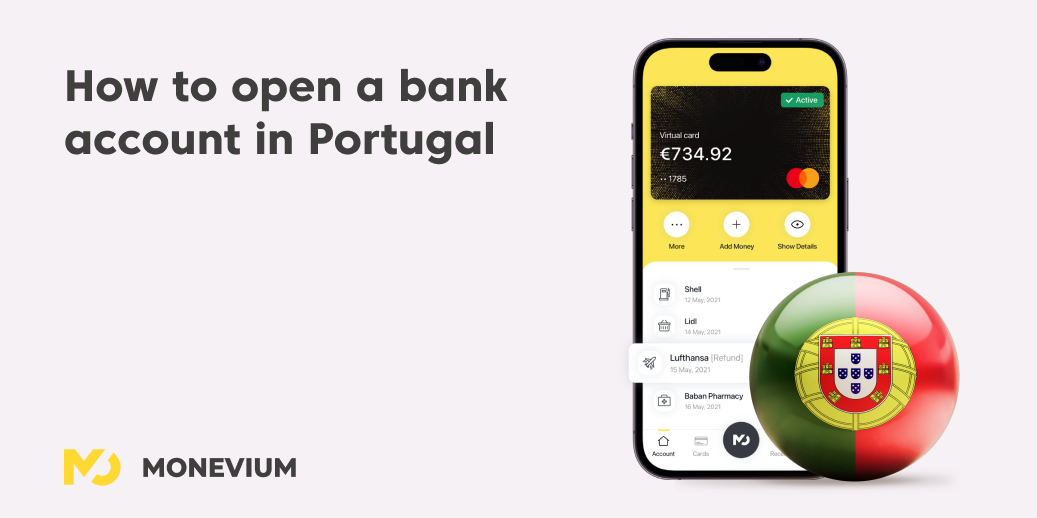 Moving to Portugal to live is worthwhile because of the country's stunning climate, low cost of living, excellent level of living in terms of healthcare and education, remarkable variety, extremely safe lifestyle, and favourable tax structure for expatriates.
Additionally, it offers a fantastic golden visa scheme. Many individuals may now relocate permanently to Portugal for employment, business, or retirement thanks to this. Portugal is a member of the European Union, making it a great place to establish a base from which to travel Europe.
There are various things you need to take care of before relocating to another nation, whether it is a permanent relocation, a move for the summer, because you have been offered a job, or to establish a business.
Of course, there are a few things you will need to do to take care of your daily necessities if you are going to be spending any amount of time in any nation. You undoubtedly have it on your list to open a bank account in Portugal. After all, daily transactions are much simpler when you have a local bank account. Read on if you're interested in learning how to create a bank account in Portugal. We have all the details you require to make the procedure as simple as possible.
Overview of Portuguese banking
The financial system in Portugal is up to date, and most of them are linked via Multibanco, a network of ATMs, a point-of-sale payment system, and an interbank payments system. Portuguese banks are governed and authorised by the Bank of Portugal (Banco de Portugal), which also confers upon them ECB recognition and approval throughout the EU.
It is not necessary to hold a bank account to reside in Portugal, according to the legislation but since Portugal's economy is heavily dependent on digital transactions (bank transfers and card payments are commonplace there), going about your daily business without one can be challenging.
Since Portugal is a member of the Eurozone and utilises the Euro as its official currency, nearly all bank transactions in Portugal are conducted in the Euro.
Opening a bank account in Portugal as a non-resident
Opening a bank account in Portugal as a foreigner is a relatively straightforward process, and Portugal has a well-developed banking sector that caters to international clients.
Here are the steps to open a bank account in Portugal as a foreigner:
1. Choose a Bank: Research and choose a bank in Portugal that meets your needs and preferences. Portugal has several national and international banks, so you will have options to consider.
2. Gather Required Documents: Before visiting the bank, gather the necessary documents. The specific requirements may vary slightly from one bank to another, but generally, you will need the following:
· Identification: Passport or national ID card (for EU citizens).
· Proof of Address: A utility bill, rental agreement, or a statement from a Portuguese tax authority indicating your address.
· Tax Identification Number (TIN): You may need to obtain a Portuguese TIN if you do not already have one. This can be obtained from a local tax office.
· Proof of Income: Depending on the bank, you may need to provide proof of income or employment, such as payslips or a letter from your employer.
· Residence Permit: Non-EU citizens may need to provide a valid residence permit.
3. Visit the Bank Branch: Schedule an appointment or visit the bank branch in person. It is a good idea to call ahead or check the bank's website for information on opening hours and appointment requirements.
4. Complete the Application: At the bank, you will be asked to complete an account application form. Be prepared to provide your personal information, including your name, address, contact details, and financial information.
5. Deposit Funds: Some banks may require an initial deposit to open the account. The minimum deposit requirement can vary depending on the type of account you choose.
6. Signature and Verification: You will be asked to provide your signature for the account. Additionally, the bank may verify your identity through various means, such as biometric data or by comparing your signature to your identification documents.
7. Receive Account Details: Once your application is approved and your account is set up, you will receive your account details, including your account number and IBAN (International Bank Account Number).
8. Familiarise Yourself with Fees and Services: Be sure to understand the fees associated with your account, including maintenance fees, transaction fees, and ATM withdrawal fees. Also, explore the services offered by the bank, such as mobile banking, international transfers, and currency exchange options.
9. Keep Records: Maintain records of all account-related documents and transactions for your reference and future needs.
Remember that banking requirements and processes can vary slightly depending on the bank and your specific circumstances. It is advisable to contact the bank directly or visit their website to confirm the most up-to-date requirements and procedures for opening an account as a foreigner in Portugal. Additionally, if you are not fluent in Portuguese, it may be helpful to bring along a translator or someone who can assist you during the account-opening process.
Portuguese bank account types
In Portugal, opening a bank account often entails choosing between a more basic banking package that includes a current account and other specialised financial services and a current account (described below) that includes a debit and credit card. The banks in Portugal all provide the following types of accounts:
Conta corrente: This kind of bank account, often known as a current account or checking account in the English-speaking world, is used to conduct everyday cashless payments.
A conta poupança is a straightforward savings account where money may be put and kept. This account time typically includes a card to facilitate withdrawals and other cashless activities.
Conta de depósito a prazo: These "time-deposit accounts" provide a more specialised form of savings account that permits deposits but limits withdrawals and (historically) earns interest.
In addition to the account categories mentioned above, Portuguese banks, like most banks across the world, also provide various financial products and services. Loans, mortgages, overdrafts, insurance, commercial banking, trade, and other financial services are among them. Like the United States, Portuguese banks typically provide prepaid cards, debit cards, and credit cards to new customers in addition to normal account packages.
Typically, these cards may be used to withdraw money for free from the majority of ATMs in Portugal (the majority of which are part of the Multibanco network) however, there are typically substantial costs (sometimes as high as 4% per transaction) associated with cash withdrawals outside of Portugal. For further information, see Monito's guide to using ATMs overseas while saving money.
FAQs
Can I open a bank account online in Portugal?
Most Portuguese banks offer online banking services. You will receive instructions on how to access and manage your account online. If you are a local resident of Portugal and have a proof of address certificate, you will find the process easier.
What do I need to open a bank account in Portugal?
Depending on the kind of account, different documents may be required to create an account with a traditional Portuguese bank however, the following is often necessary to create a Portuguese bank account:
Identifying documents, such as a passport or national identity card
Proof of address is required since only a few account items may be available to non-residents.
NIF (Number de Identificaço Fiscal) - Portuguese tax identification number
Depending on the account type you choose, you may also require additional papers like a student ID, payslips, a tax statement, or evidence of income.
How long does it take to open a bank account in Portugal?
You can open a bank account once the procedure is finished, and you have submitted your application and all required paperwork. You might have to fund your account with a deposit. Typically, the procedure takes 20 to 30 minutes.
Could Portugal deny me a bank account?
Yes. A Portuguese bank could decline to create an account for you if you do not have the required paperwork. So, before visiting the bank to open your account, be sure you are aware of the requirements. Contact the bank's customer service department if you are denied a bank account in Portugal to see if there is anything you can do to reverse the decision.
How old do you have to be to create a bank account in Portugal?
You must be at least 18 years old to create a bank account in Portugal however, there are kid and teen bank accounts that require a parent's co-sign. So, if you and your family are relocating to Portugal, you will be allowed to open bank accounts for your children.
Monevium Ltd is a company registered in the UK under company number 10251711 and is authorised by the UK's Financial Conduct Authority under Firm Reference Number 766038.