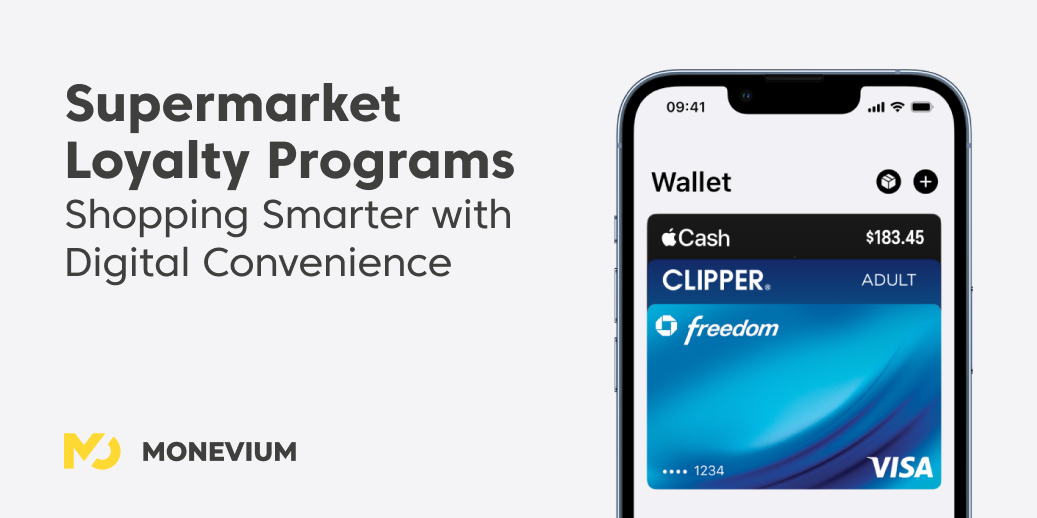 From Cluttered Wallets to Digital Ease - A New Era of Smart Shopping
Supermarket loyalty cards like Tesco Clubcard and Sainsbury's Nectar card have long been synonymous with accumulating points for a distant promise of savings. Often seen as another card cluttering up wallets, these programs might appear to offer only incremental benefits, seemingly not worth the effort.
However, a transformation is underway, revolutionising how we shop and save money. Welcome to the era of digital loyalty cards and smart shopping, where convenience, savings, and budgeting go hand in hand.
The Traditional Loyalty Card: A Slow Burn for Savings
In the past, supermarket loyalty cards were perceived as a rather sluggish means of reaping rewards. Customers would make numerous purchases to accumulate a few points, leading to only sporadic savings. This system often felt like a complex equation, requiring substantial effort for minimal benefits.
The Shift to Digital Wallets: A Game-Changer
Bid farewell to the era of physical cards crammed into wallets. Most supermarket loyalty cards are now digitised, residing comfortably within your smartphone's digital wallet. This evolution has transformed the shopping experience, allowing for seamless interactions, and eliminating the hassle of keeping track of yet another card.
The Rise of the 'Smart Shop'
Enter the concept of the 'smart shop.' Armed with a smartphone, a QR code scan sets the stage for a convenient shopping journey upon entering the supermarket. With every selected item, barcode scanning adds to a running tally of your purchases, helping you keep an eye on your expenses and ensuring you stay within your budget.
Real-Time Loyalty Benefits
The beauty of digital loyalty cards lies in their ability to apply for discounts and benefits in real-time as you shop. No longer do you need to remember to present a physical card at checkout to access your savings; they are automatically factored in, making for a seamless experience.
Streamlined Checkout with Monevium
Bringing ultimate convenience, Monevium's digital wallet application takes the concept of smart shopping even further. Alongside your supermarket loyalty card, your virtual Monevium card resides within the same digital wallet. When it is time to check out, a simple scan of the point-of-sale terminal brings up your total, and a tap of your smartphone or smartwatch seals the deal. Your purchases are budgeted, savings applied, and payment executed in one swift motion.
Budgeting and Savings, Effortlessly United
In a world where time is a precious commodity, the marriage of budgeting and savings through digital loyalty cards and virtual cards is a welcome development. Keeping your funds secure within Monevium's app while enjoying the ease of smart shopping presents a win-win scenario.
Gone are the days of laborious point accumulation and bulky wallets. Supermarket loyalty programs have evolved to offer a streamlined, tech-savvy approach to shopping that marries budgeting, convenience, and savings.
Digital loyalty cards, combined with virtual payment solutions like Monevium, create a new landscape where one-touch shopping and financial prudence unite. As you embark on your next shopping expedition, embrace the power of smart shopping and watch as your digital and physical wallet gains newfound significance.
Monevium Ltd is a company registered in the UK under company number 10251711 and is authorised by the UK's Financial Conduct Authority under Firm Reference Number 766038.