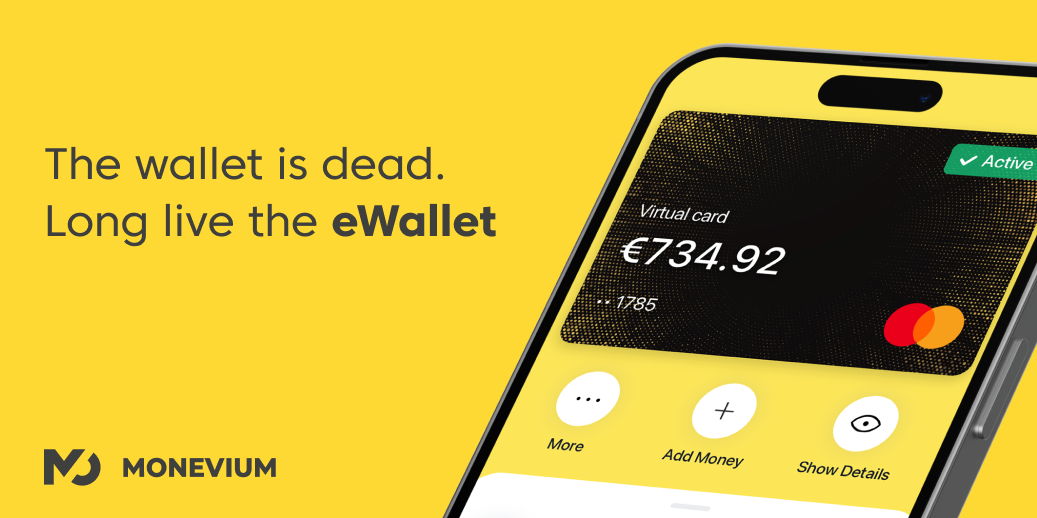 Some technological revolutions have taken place over the last few decades and have followed similar paths. Today's move away from physical wallets toward eWallets is no exception.
For those who remember the dawn of the consumer technology age, those aspirational days of the late 1980s when personal computers, in their beige glory, began to adorn the bedrooms of teenagers and the home offices of the self-employed began to get smaller.
Eventually, an equally advanced device in an equally beige plastic case would be able to fit in the inside pocket of a suit jacket or a ladies' handbag, signalling the end of that 1980s lifestyle accoutrement, the Filofax.
During the stock market heyday in London, when shoulder pads were as big as the hairstyles, every high-achieving young professional could be seen toting a Filofax in one hand, the keys to a bright red BMW 325i in the other, and in between was a pinstripe suit.
The traditional wallet has begun to go the way of the Filofax
Suddenly, electronics took over, and the Filofax was consigned to the history books to the extent that the once-fashionable status symbol of urban success became as outmoded as the shoulder pads and power dressing that went with it.
Two decades later, the smartphone was invented, and suddenly its ability to become far more than just a telephone for receiving calls and SMS messages was recognised, and the compact cellular phones of the 1990s were suddenly gone for good.
Now, almost two decades since the invention of the smartphone, everyday transactions are so widely conducted via mobile devices that it is almost time to wave goodbye to age-old everyday trapping - the physical wallet.
Whilst the idea of an electronic 'wallet' is not all that new and actually dates back as far as 1997 when Coca-Cola launched a series of vending machines in Helsinki, Finland, that let customers purchase a can via text messages, the rapid uptake of electronic wallets and payments via handheld personal digital devices is much more recent.
Switch to online shopping complements widespread smartphone use
The widespread adoption of smartphones in most nations across the world presented an opportunity for vendors of services and products via internet sites to gain more sales by having consumers be able to pay for items via the same device upon which they searched for them.
Banks and other non-bank financial services companies, especially technology-led neo-banks and challenger banks which came to the market in the latter years of last decade, rallied to provide eWallet services to their customers so that the online world of eCommerce could now be enjoyed via an eWallet as is the case with Monevium.
No more fumbling for a physical credit card in a large, cumbersome item carrying a multitude of coins and paper receipts to find the details to enter into a website. Instead, everything can be done from one device.
This dynamic accelerated during the year 2020 when many Western countries instigated lockdowns on their populations and businesses.
The only way to sustain a business was to move its stock or services onto the internet, and global giants such as Amazon cornered the market with regard to retail product distribution as millions of people did almost all of their shopping from home.
Purchasing items without carrying a physical wallet is now the norm
Now, with the world's commerce operating at full capacity once again, behaviour has changed significantly and even when making purchases in physical locations such as high street stores or shopping malls.
Most merchant services tellers now allow contactless payments of up to £100, and if using payment protocols such as Apple Pay, which connects to multiple eWallets and authenticates them just as if a buyer was to insert a traditional card into a point-of-sale terminal in a shop, often limitless payments are possible.
Today, several million people worldwide use eWallets, and in some nations such as China, even chat and mail services are connected to them, such as is the case with the Chinese peer-to-peer messaging service WeChat, which has its own payment channel, allowing people to send funds to people and businesses that they have open conversation channels with.
There are over 6.8 billion smartphones in operation worldwide, which exceeds by some margin the number of adults worldwide.
This, plus the modern way in which the consumer and business world interacts with suppliers of everything from everyday shopping to commercial products, is a clear demonstration that that once-popular, age-old leather item which once went everywhere with us is now a part of history.
Monevium is the Trading Name of Advanced Wallet Solutions Limited, a company registered in the UK under company number 10251711 and is regulated by the UK's Financial Conduct Authority under Firm Reference Number 766038.