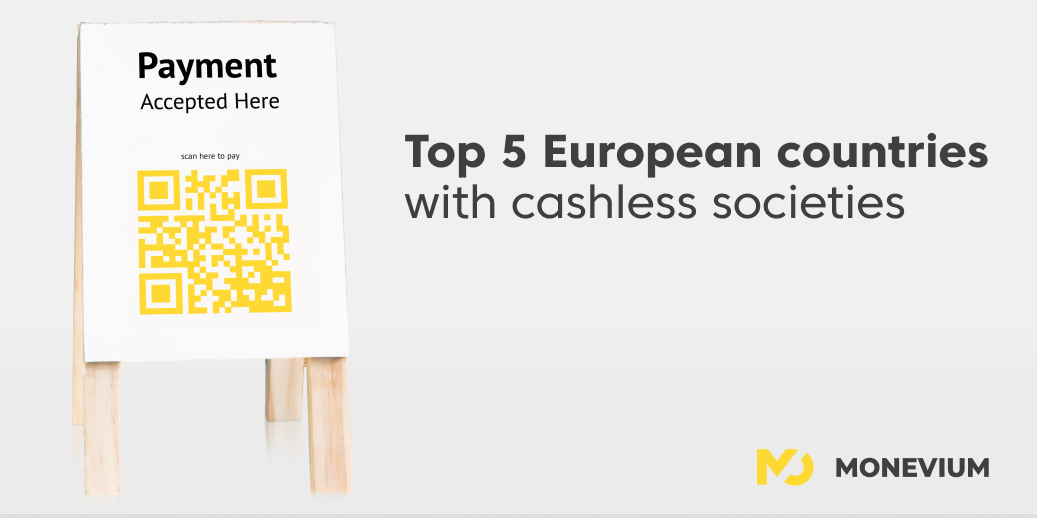 The European continent may well be steeped in impressive history and have several thousand years' worths of incremental development; however, it boasts the enviable combination of being classically beautiful yet very modern at the same time.
The geographical and architectural diversity which punctuates the entire continent is as unique as the array of cultures, languages, customs, and cuisines that are as quintessential in their homelands as they are emulated around the world.
Such is the level of sophistication among European businesses that the cultural and visual traditions may well be very much intact and even celebrated, but the modernity of technology that enhances everyday life operates in tandem, giving rise to a highly modern society with the beauty of tradition as a pleasant backdrop.
The European continent is home to some of the most advanced digital societies. There are even entire nations, such as Estonia and Lithuania, in which absolutely every aspect of daily life is conducted electronically. Even the issuance of driving licenses and voting at elections are electronic processes.
In other regions, contactless payments are commonplace, and the use of physical cash is dwindling rapidly.
For British tourists and businesspeople, the ability to travel within Europe and not have to exchange cash or deal with complex banking procedures is a boon.
There are some nations in Europe which are leading the way:
1. Norway
Norway is often heralded as a country which has one of the highest standards of living and quality of life in the world. Despite its relatively small population, it is a wealthy country with a highly educated population and is home to that enviable, ultra-modern Scandinavian lifestyle.
According to figures from the World Bank, 98% of Norway's adult population holds a debit card, and only 3 to 5% of all transactions are carried out using cash.
Of all transactions carried out electronically, 3 out of 4 are made using a contactless system.
Norway is a financially affluent and commercially advanced nation. Similar to its neighbour Sweden, it produces high-quality goods for export and has a global customer base for such well-made and well-designed products, however, it also has a valuable energy industry to boot.
Given the avant-garde nature of Norway's lifestyle and its commitment to a clean environment, it is not surprising that the use of paper is lower than in many other regions, further contributing to a drive towards digital payments.
Most certainly, Norway is the most cashless society in the world at the moment.
2. Sweden
Unsurprisingly, Sweden is the second most cashless society in Europe.
In keeping with the Scandinavian immaculateness of Norway, Sweden's government has made huge steps toward eliminating processes that damage the environment, such as the use of fossil fuels for energy production – In Sweden, factories have to produce a certain percentage of energy from renewable sources such as wind or wave power – which is why Sweden was one of the first countries in the world to make public parking lots paperless and payable by electronic methods.
For many years, people have simply entered their vehicle registration number and then tapped a contactless card in order to pay for parking. No pay and display tickets in Stockholm! This has since been replicated in other parts of the world.
Volvo, one of Sweden's famous corporate success stories, now publishes its car ownership manuals on the screen in order to look toward phasing out the use of paper in printing such items.
Sweden's commitment toward modernity and environmental friendliness extends toward the phasing out of paper banknotes in favour of electronic payments.
Sweden's move to a cashless society is encouraged by law, and in Sweden, a merchant can legally refuse cash payments, and the vast majority of banks in Sweden do not handle cash in their branches, a lead which is now being followed by Australia, another highly advanced society.
3. Finland
The third most cashless society in Europe is another Scandinavian country – Finland.
Finland's central bank has released official statements noting that by 2029, the entire country of Finland will have gone cashless.
Within the adult population of Finland, over 98% of people hold a debit card, and over 80% of all retail transactions take place using a debit card.
The country straddles the geographical line between Scandinavia, many digitally advanced Eastern European Baltic countries and the Russian Federation, meaning that visitors to Finland looking to enjoy a bit of retail therapy, even on a day trip basis, are often international visitors from other parts of Europe and until very recently Russia, therefore the country's digital payments infrastructure has made life easier for merchants and consumers alike.
Whether a resident of Finland or a day tripper looking to purchase high-quality items in Finnish stores, the ability to simply tap a card or electronic device regardless of the nation of the consumer's bank account is a massive practical advantage.
4. United Kingdom
Britain is the country which arguably invented the modern world. During the reign of Queen Victoria over 120 years ago, ingenious British engineers brought to fruition every device that is used worldwide today, in the home and workplace.
Victorian Britain was truly the dawn of the modern age, and the factories which sprung up across the world during the industrial revolution rushed to manufacture these clever British inventions for the masses globally.
Today, Britain might act as one of the wealthiest nations in the world, whose capital city – London – is the world's largest and most advanced financial centre, due to that period of ingenuity back in the days of the beginning of the modern industry.
It is, therefore, in line with the country's forward-thinking nature that it would be one of the world's most digitally advanced societies.
Unlike the aforementioned Scandinavian countries, the United Kingdom has a large population which is approaching 70 million, which is between 7 to 10 times that of each Scandinavian nation which leads the way in terms of cashless societies.
Therefore, tens of millions of British people are using electronic payments every day across the country, in all levels of society, as Britain is a diverse nation with huge differences between regions and social structures.
The use of debit cards and contactless payments in the United Kingdom is very high, with over 90% of the adult population using such methods in a retail environment, however, what is even more remarkable is the use of electronic wallets, known as e-wallets.
Approximately 48% of all users of e-wallets regularly use them to store airline, train, or bus tickets, while a third use them to store event tickets or loyalty cards.
Whilst the Victorians were truly ahead of their time, the present-day population of Britain are very much at the forefront when it comes to living their lives digitally.
5. Italy
Italy may well be the polarisation of glamourous style, iconic architecture, and romantic language, which borders on the theatrical alongside political and economic uncertainty and a tendency to stick firmly to the traditional methods, but it is actually up there as one of Europe's most cashless societies.
Italy may well be quite different to the Scandinavian nations, or to the United Kingdom's financial powerhouse in its socio-economic makeup and its everyday life, but in terms of going about daily life without carrying anything as old fashioned as a wallet with paper notes in it, Italy is high on this list.
This happened very quickly. As recently as 2019, 86% of transactions at a point of sale in Italy were in cash, which is similar to Germany today, a nation in which a trip to an ATM to make a cash withdrawal is required before the vast majority of retail shopping experiences or restaurant visits.
Today, however, just four years later, Italy is a vastly different place with regard to digital transactions.
Italy's new leader, Giorgia Meloni, made a recent statement that retailers can demand cash for transactions less than 60 Euros in value, but that resounded quite emptily with most Italians.
The prime minister had to give up that idea after the European Commission intervened and said that encouraging the use of cash would not serve attempts to counter tax evasion well.
Now, cash payments account for 59% of all transactions, and visitors to Italy can arrive with no cash on their person, and leave with no cash, having conducted absolutely everything from taking train journeys to buying food in restaurants with a contactless payment system.
Since mid-2022, Italian businesses have been encouraged to accept card payments by the spectre of a modest penalty of €30 plus 4 per cent of the transaction value, which, in times when margins are very narrow, certainly counts.
Other nations are following suit rapidly. France, Switzerland, Holland, and Belgium all have increasingly digital payment ecosystems.
It is therefore looking as though within another decade from now, many people will wonder what paper cash actually looks like.
Monevium is the Trading Name of Advanced Wallet Solutions Limited, a company registered in the UK under company number 10251711 and is regulated by the UK's Financial Conduct Authority under Firm Reference Number 766038.