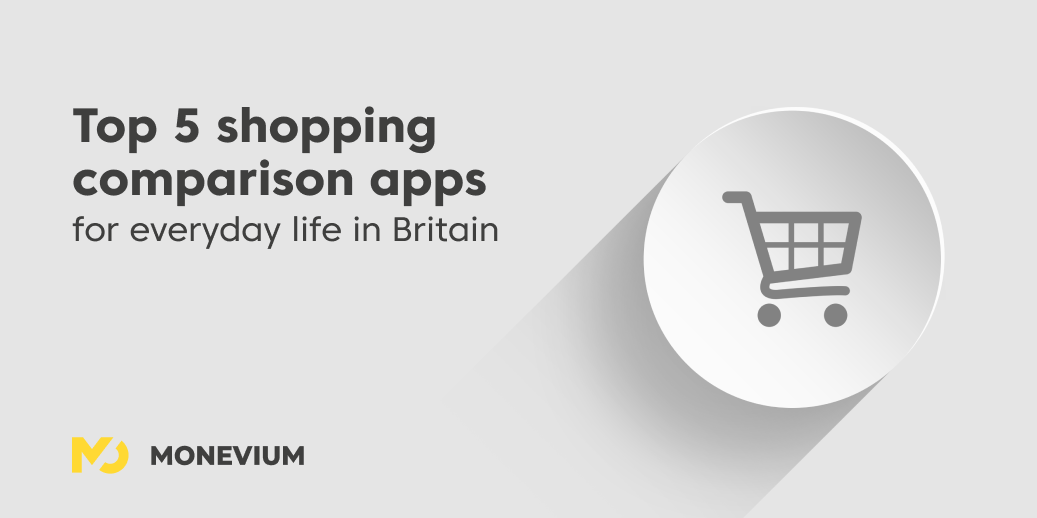 The United Kingdom is a truly modern nation.
It is quite a remarkable feat that it is the most digitally advanced country in Europe, especially given the size and diversity of its regions and population.
From the highly international financial powerhouse and cultural trendsetting that has made London the world's best city for seven years in a row to the historic provincial towns spanning from Cornish fishing villages to the Scottish Highlands, the United Kingdom is a magnificent nation, steeped in world-renowned history yet ultra-modern at the same time.
One of the facets that go hand in hand with the urbane sophistication of life in the United Kingdom is that it ranks as the nation with the highest rate of digital transactions among all European Countries, meaning that contactless payments, online shopping, and the use of e-wallets on smartphones are very advanced.
Britain also has a highly diversified shopping experience. There is a hugely competitive retail sector in which massive supermarket giants compete on quality and price, giving customers a huge choice of brands and products.
In such a digital society, comparing products and stores has become popular via mobile apps, which means that shopping online and in-store via digital payment wallets such as Monevium's user-friendly and secure app whilst comparing products and providers via handy smartphone apps on the same device.
Here is a selection of five popular comparison apps among British shoppers.
1. Trolley.co.uk
This app, available for both Android and iOS operating systems, allows shoppers to compare the prices of products available in supermarkets on a real-time basis.
When seeing a price tag on a product, simply access the app, and it will conduct a price comparison for that product across up to 16 supermarkets. This is an especially useful app for online shopping and could be used to help calculate savings before ordering online and paying with the Monevium app.
2. Superizon
A relatively new addition to the supermarket comparison apps ecosystem, Superizon allows shoppers to scan barcodes of products whilst shopping in Tesco, Asda, Sainsbury's, Iceland, Morrisons, Ocado, Waitrose, Aldi, Boots, Superdrug, Wilko, Co-op, B&M and Home Bargains.
Once the barcode of a product has been scanned, Superizon then recognises the product and provides the prices for the same product in other supermarkets as listed above, the main idea being to save time and the need to key in items whilst out at a supermarket doing in-store shopping.
This is a nice and effortless way to check prices on-the-go and then make informed product choices from a supermarket before heading to the checkout to pay with the Monevium app via the same smartphone.
3. Idealo
Idealo is a mainland European app which has found a degree of popularity among British shoppers. It is designed to help prepare shopping lists rather than to be used on the fly, as is the case with Trolley and Superizon.
Idealo generates a CSV (comma delimited) file, a format used by accountants, which constitutes a data feed of all the products chosen by a shopper and provides the data via integrations with shopping apps such as Shopify.
Idealo's technology relies on a method of screen scraping retailers' websites and information from CSV files supplied by the retailers themselves to create a unique database of product offers that are filtered by real people.
4. LatestDeals
As its name suggests, LatestDeals is designed to provide up-to-date information on where the latest good deals and discounts are across Britain's supermarket companies.
Unlike the other apps listed here, LatestDeals expands the shopping remit further than just supermarkets, featuring discounted books, fashion, products for children, music, tech, and travel.
5. Which?
And lastly, the old school weighs in. Which? is a well-renowned organisation which compares the quality of service and pricing of many products available in all sectors across the UK consumer markets.
Which? has over recent years directed its resources toward shopping comparison, however in line with its traditional background, Which? does so by compiling a price comparison of supermarkets monthly, which can be viewed via its app as you shop.
It may be a bit less intuitive than the new, high-tech rivals, but Which? still deserves a place in the realm of quality comparison tools because of the company's staunch reputation for providing reliable information.
Use via the Which? app on a smartphone can scroll through the list of products, which is updated monthly, and make informed decisions before purchasing via the Monevium app.
Monevium Ltd is a company registered in the UK under company number 10251711 and is authorised by the UK's Financial Conduct Authority under Firm Reference Number 766038.