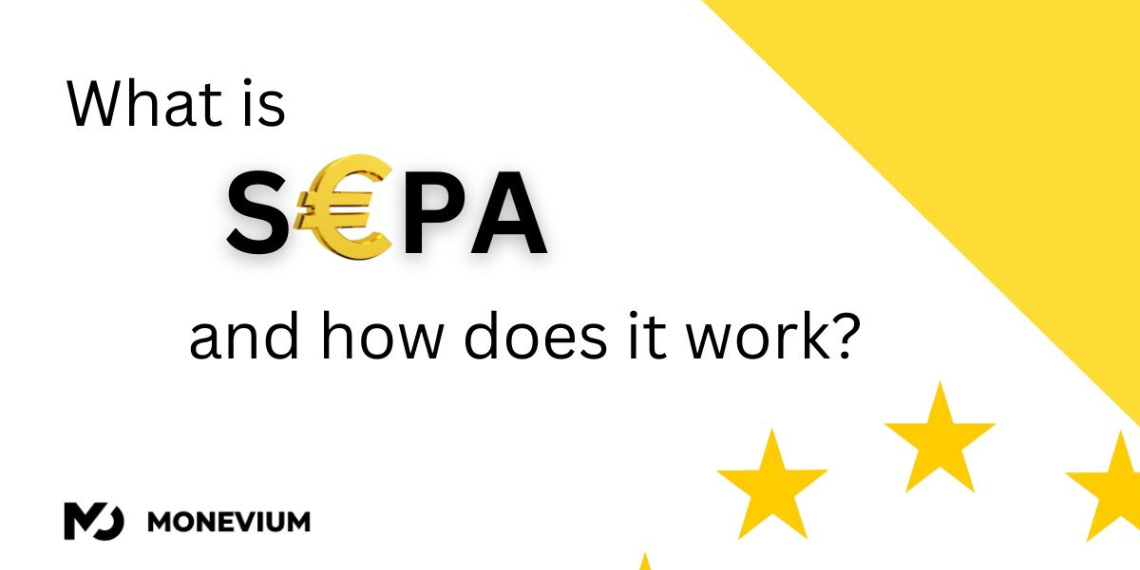 Introduction to unified payments across Europe
Almost 20 years have passed since the wish to become members of the European Union was at the very top of national priorities for many formerly independent European countries which had until then had their own national currency.
The formation of the European Union was a natural progression from what had emerged during the 1970s as the European Economic Community (EEC), taking European countries from completely independent status, bound only by a common economic market, to a fully-fledged union of nations which would eventually have a centralized parliament and one issuer of a common currency - the European Central Bank.
Since the Euro, now recognized globally as one of the major sovereign currencies, was introduced in January 1999, it has become a de facto currency for global business, and a common unit for many European citizens, and worrying about transferring from one unit to another with the associated costs just for going shopping a few kilometers away just because it happens to be across a national border, is a thing of the past.
Making Payments Easier and Quicker
As the European Union grew due to many nations rallying to join it during the late 1990s and early 2000s, the Euro currency had become the most convenient and easy way to operate for many businesses and individuals across a union of nations, removing the borders and barriers to doing business, as well as reducing costs.
Electronic transfers, however, still took a number of days and were still considered international transfers, just as they are today.
In 2008, the European Central Bank introduced SEPA, which is an acronym for 'Single Euro Payments Area'.
Initially, it was only able to facilitate credit transfers, however it was expanded to include direct debits in 2009, and fully implemented by 2014 in the euro area. In 2016 it was set in place in non-euro area SEPA countries.
The idea behind the introduction of SEPA was to make transferring money from one account to another via electronic payments much easier and quicker than the cross-border systems involving corresponding banks which had been in place before and had been set up and developed over the years to accommodate different currencies issued by different central banks.
How does it work?
Before the SEPA system was implemented, it would take between 3 and 7 days for a bank transfer that had been conducted between a person or business which sends money from one country and a recipient in another.
The idea of SEPA was to reduce the time and cost involved in making international bank transfers and direct debit payments within the European Union, including to and from some European Union member states which have not adopted the Euro currency.
As of January 2023, SEPA has 36 member-states. Those are:
Austria
Belgium
Bulgaria
Cyprus
Croatia
Czech Republic
Denmark
Estonia
Finland
France
Germany
Greece
Hungary
Republic of Ireland
Italy
Latvia
Lithuania
Luxembourg
Malta
Netherlands
Poland
Portugal
Romania
Slovenia
Slovakia
Spain
Sweden
Norway
Liechtenstein
Iceland
Switzerland
Monaco
United Kingdom
This list contains 6 countries (Norway, Liechtenstein, Iceland, Switzerland, Monaco and the United Kingdom) which are not European Union member states but due to their geographical location within the European continent, the significance of their economies and trade relationships with European Union member states, are included in the SEPA zone.
SEPA payments
Any person or business which holds a bank account in any of the nations in which SEPA operates can make a SEPA transfer via either online banking or via visiting a branch and conducting it over the counter.
Conducting a SEPA transfer via online banking is rather similar to conducting any form of international transfer. An account holder simply logs into their online banking account as they would for any other bank transfer, sets up the transfer including the recipient's details and amount to transfer, and then add the recipient's IBAN (a series of letters and numbers unique to a bank account made up of a code including the bank account number), confirm the information and complete the transfer.
The main difference between conducting a SEPA transfer and a traditional cross-border money transfer via the established SWIFT messaging system is that when sending money via a SEPA transfer, the sender only needs to enter the recipient's IBAN number, whereas when sending via the traditional SWIFT system, the sender needs to enter the SWIFT code for the bank branch, as well as the recipient's IBAN number.
It really is that simple.
How long does it take?
SEPA payments are very quick, as speeding up transfer times is their intended purpose.
Unlike traditional SWIFT transfers which take up to 5 business days to complete, the processing time of a SEPA payment is 24 hours as long as the sender conducts the transfer before the 'cut-off' time set by the sender's bank, which is usually during the mid-afternoon.
If it is sent after the cut-off time, a SEPA payment takes between 36 and 48 hours, depending on bank cut-off times, business days, and holidays.
Effectively, the recipient will receive their funds into their bank account on the same day if the funds are sent via a SEPA payment in the morning, and often the next day (if the next day is a business day) if the funds are sent after the sender's bank cut-off time.
Within the SEPA system, there is also the possibility to conduct a 'SEPA Instant Transfer" for which a sender can pay a higher fee and the recipient receives the money within 10 seconds as long as the recipient is within one of the 36 SEPA countries.
| | SEPA money transfer | SWIFT money transfer |
| --- | --- | --- |
| Supported countries | Limited to 36 countries | Works worldwide |
| Currency | Only works with euros (€) | Works with any currency |
| Fee | Very low or no fees | High fees and currency exchange costs |
| Speed | Completion in 24-48 hours for standard SEPA, 10 seconds for SEPA Instant Payment | Completion in 1-5 business days |
Source: ECB
Costs of using SEPA
The cost of sending money via SEPA transfers varies depending on which bank is used, however SEPA transfers generally cost the same amount as a local domestic bank transfer, which means that they're usually free. However, a small number of banks may charge you an extra fee for SEPA transfers if they also charge an extra fee to make local bank transfers within the same country.
Using traditional methods of transferring money from an account in one country to a recipient account in another is costly and has other hidden costs, such as the foreign exchange rate, which is a market rate but banks often offer wider 'spread' (the difference between bid and ask price), meaning a worse rate is given than the market rate, and often add fees which can be between 15 and 150 Euros depending on the bank and transaction.
Therefore, SEPA payments are far quicker and far cheaper than traditional methods of making international transfers.
Future initiatives for SEPA
Since SEPA has been in place and fully operational across 36 European countries since 2014, it can hardly be considered a new development, however the rapid rate of development within the financial technology industry has in some respects been bolstered by the ability to conduct SEPA payments.
Like many other central banks around the world, the European Central Bank is working on releasing a digital euro, which would be released in the form of a Central Bank Digital Currency (CDBC).
This is one example of a potential move toward the obsolescence of paper money, therefore reliance on internet banking and the ability to work with digital banks - or challenger banks and neo banks - rather than have to remain a customer of a traditional retail or commercial bank is becoming more widespread.
In many European countries, commercial and retail banks are closing their branches, meaning that eventually all banking will have to be conducted via telephone or online, therefore meaning that SEPA payments will likely be the norm for most private and commercial banking customers.
In this case, it is fair to say that the system and framework has been in place for quite some time which is allowing the digital payments industry to flourish and provide a most efficient experience for its retail and commercial users.
Summary
Quite simply, money has become electronic, and therefore people expect money to move as quickly as emails. That's why the cross-border stakeholders in the European Union have been working to make fast and cheap payments a reality for everyone in the euro area and. Even the European Central Bank, issuer of the Euro, accepts this dynamic.
The savings in time and cost due to the ability to use SEPA for settlement are huge, and a massive increase in efficiency for business as well as cost savings for private customers are a sign of the times in which people are more discerning and expect more value from financial services providers.
We live in an increasingly borderless world, and SEPA along with the electronic payments ecosystem that uses it, is testimony to that.
Monevium is the Trading Name of Advanced Wallet Solutions Limited, a company registered in the UK under company number 10251711 and is regulated by the UK's Financial Conduct Authority under Firm Reference Number 766038.