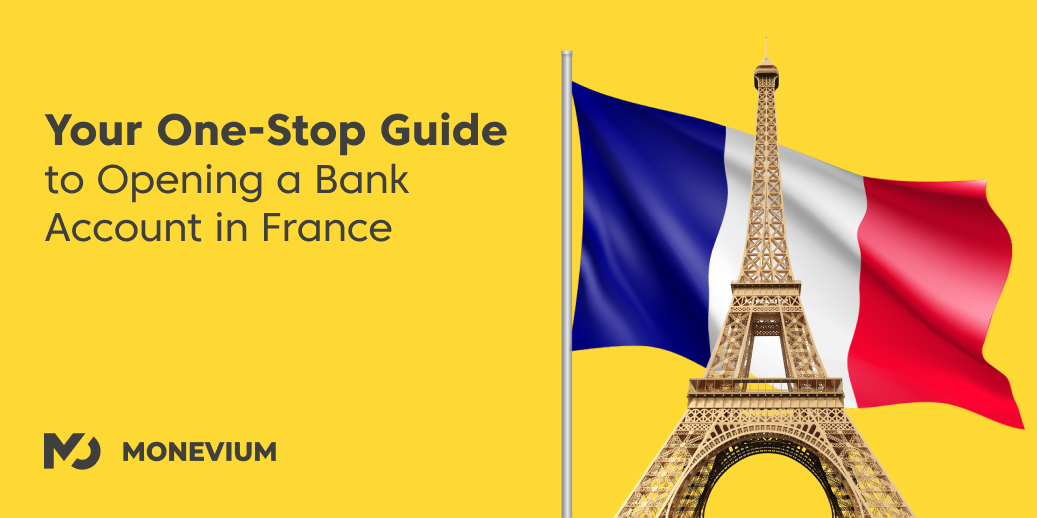 One of the first things you will need to do after relocating to France is create a bank account so you can get your paycheck, pay your bills, purchase groceries, etc. however, if you are unfamiliar with the necessary paperwork and the procedure, opening a bank account as an expat may seem challenging. Additionally, the majority of bank workers do the procedure in French.
Is it hard to get a French bank account?
France has a sizable and decentralised banking sector with dozens of tiny, regional companies drawing substantial numbers of customers.
There are 232 banks in France as of July 2023 that provide a variety of financial services, including private banking, corporate banking, and institutional banking. In addition, France has 308 financial institutions, some of them are mutual banks and municipal credit banks. The Banque de France, the nation's central bank, is foremost because it controls the banking sector and grants permission to new participants.
Since France is a member of the Eurozone and utilises the euro as its official currency, nearly all transactions handled by French banks are done so in the euros.
You must open a French bank account as soon as you get your first salary in France. Booking your apartment before travelling in France is a wise move as this requires proof of address.
But do not worry; we have you covered. With the help of these instructions, you will be able to create a bank account in France as an expat. Here is a step-by-step guide to help you through the process.
Can a foreigner open a bank account in France?
It is feasible for a foreigner to open a bank account in France but whether you are a resident or a non-resident will determine the type of account you may create.
Creating a bank account as a French resident
You may establish the following bank accounts if you have been in France for more than 183 days with a valid visa and you pay taxes:
A current account (compte courant) is a typical bank account used for daily activities including getting a paycheck, paying bills, shopping, etc.
With limited withdrawals and higher interest rates, the livret (general savings/deposit account) is a savings account for making deposits. There are two options: A Livret A account, which offers tax-free savings but has rigorous withdrawal limitations, or a Livret B taxable deposit account, which has less stringent withdrawal limitations.
The term "compte a terme" refers to a form of savings account where you deposit money for a predetermined period of time. Depending on how much and how long you deposit, banks offer excellent interest rates.
Requirements for establishing a resident bank account in France
You will normally need the following paperwork however, each bank will have its own requirements:
Passport
Residence permit
Proof of address
Employees must provide evidence of employment, while students must provide proof of attendance in a French educational institution (student card).
Choose your bank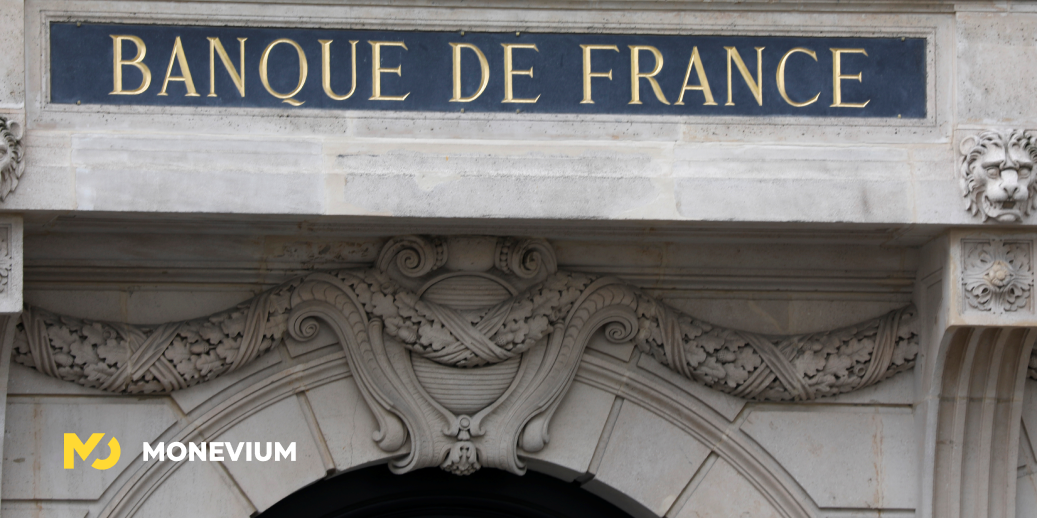 Research different banks in France to find one that suits your needs. Consider factors like account fees, services offered, online banking capabilities, and branch accessibility.
One of the most well-liked banks, for instance, is Société Générale, which serves more than 29 million people worldwide. However, because so much paperwork is required, it is not very expat friendly.
If you are searching for the finest banks in France for expats, we suggest establishing an account at:
BNP Paribas, which offers young people between the ages of 18 and 24 a discount on subscriptions.
One of the largest banks in France, Crédit Agricole, merely wants proof of identification and residence.
Because HSBC France is a global bank, the entire transaction may be completed in English.
You are permitted to create a compte non-résident account (non-resident account) if you do not dwell in France for more than 183 days in a calendar year and are not a tax resident. This is a straightforward current account for regular use.
You will be subject to stricter restrictions while using a non-resident bank account for cash withdrawals, payments, and money transfers. Additionally, you can be required by some banks to maintain a minimum balance in your account at all times and to pay additional membership costs.
Here is a step-by-step guide on what you will need to do to open a French bank account:
Prepare the required documents. You'll typically need the following:
Valid passport or ID (and a copy)
Proof of address in France (utility bill, rental agreement, or an official letter not older than three months)
Proof of income or employment (e.g., payslips, work contract)
Visit a Branch: Once you have selected a bank and gathered the necessary documents, visit one of their branches in person. Some banks might allow you to start the process online, but you will likely need to finalise it in person.
Speak with a Bank Representative: Explain to the bank representative that you want to open a new bank account. They will guide you through the process and provide you with the required forms.
Fill Out Application Form: Complete the account opening application form. If you do not speak French fluently, consider bringing someone who can assist you or inquire if they have English-speaking staff.
Submit Required Documents: Provide the bank with the necessary documents for verification. They might make copies of these documents for their records.
Initial Deposit: Depending on the type of account you are opening, you may need to make an initial deposit. Some accounts have no minimum deposit requirements, while others may have varying amounts.
Choose Account Type: Select the type of bank account that meets your needs (e.g., current account, savings account, etc.).
Receive Bank Card and Documentation: Once your application is processed and approved, you will receive your bank card and other account documentation. It is essential to understand the terms and conditions of your account, including any fees associated with the services you use.
Remember that the specific requirements and procedures may vary slightly between different banks, so it is always a good idea to check with the bank directly or visit their website for any additional information before visiting the branch.
What conditions must be met for non-residents to create a bank account in France?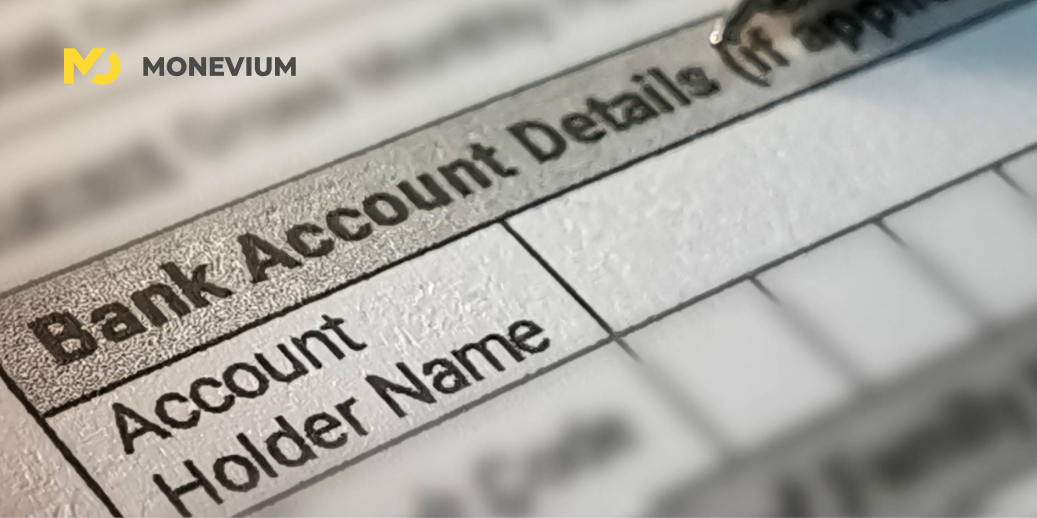 Passport
Visa
Employees must provide evidence of employment, while students must provide proof of attendance in a French educational institution (student card)
Bank records from your previous institution
Your home country's postal address
What French bank accounts can I open online?
Traditional brick-and-mortar French banks only allow residents to open bank accounts online, so non-residents often cannot open accounts with traditional banks. And those who do will demand that you pay significant membership fees and have money in your account.
Therefore, internet banks are the most practical option for non-residents to obtain a French bank account. Additionally, they do not demand a minimum deposit or ask for proof of income or address. In some of them, it just costs €20 to open an account yearly.
Additionally, non-residents can use straightforward procedures with multinational institutions — in some, the yearly minimum deposit you must make is just €200.
In most cases, banks also require extra fees for opening a bank account online.
FAQ
What products and services do French banks offer to its clients?
Online banking, checkbooks, foreign money transfers, and automatic bill payments are typically provided as standard services by French banks.
What is the cost of opening a bank account in France?
Each French bank has a different fee structure for creating bank accounts. Some financial institutions, including BNP Paribas, give discounts to young people and students however, plan to spend between €2 and €5.00 every month for the membership and between €40 and €150 once for extras like credit cards.
Most banks need a minimum deposit to open an account if you are a non-resident. This sum might be as much as €10,500 or as little as €200, depending on the bank.
Do you need a social security number to open a bank account in France?
To create a bank account, rent an apartment, or submit a job application, you do not require a French social security number. Particularly, social security numbers issued in France are utilised for the health system. One must be requested on your behalf by your employer. For further information, speak with the human resources division at your place of employment.
What are the various payment card kinds in France?
In France, there are three primary categories of credit cards:
The most common form of card used by the French is a Carte à Débit Immédiat (debit card). At the moment of the purchase, the funds are deducted from the account.
With a deferred debit card, all of your monthly expenditures are paid for at once on the day that you and your banker agreed upon. The money you withdraw from an ATM is exempt from this rule. In that situation, the money is taken out right away.
You probably have some familiarity with this kind of card, the carte de crédit, or credit card.
Monevium Ltd is a company registered in the UK under company number 10251711 and is authorised by the UK's Financial Conduct Authority under Firm Reference Number 766038.