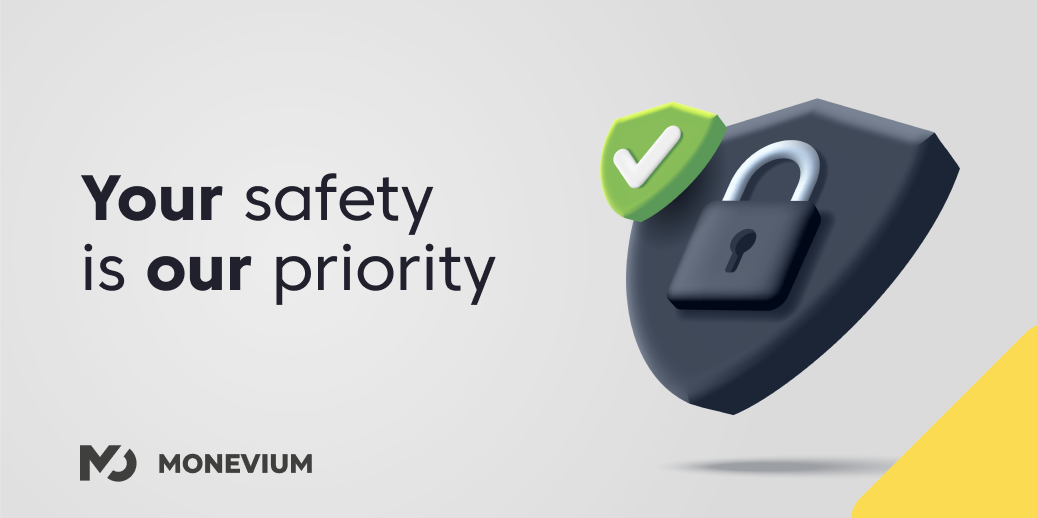 Long gone are the days when keeping funds secure meant ensuring that they were safely deposited in a bank, to avoid cash being stolen from within a business premises or residential building. This was the trusted method before the advancement of the internet.
Even since the widespread adoption of the internet, the way funds are kept secure has evolved dramatically, largely because the risks and potential exposure to theft have also evolved in unison with the technological developments of the Worldwide Web.
Quite simply, the more the financial services industry pushes the boundaries of high technology to the extent that an entirely new genre of technological development has been created and is now widely known as 'FinTech' - an amalgam of the phrase 'financial technology - the more those with less than honourable motives develop their methods of attempting to unlawfully access funds which are now largely held and utilised via online methods.
Just as the house burglars of previous generations had perfected the opening of windows without leaving fingerprints or damage, and knew how to scale buildings during periods of no occupancy to search for paper banknotes stored inside with the aplomb of the detectives that would then be employed to track them down, today's villains are often advanced computer scientists, using hacking techniques or programs designed to copy personal data and access credentials in order to be able to unlawfully transfer electronically held money to themselves.
Nowadays, internet security, especially protecting financial data and online accounts, is a major area of research for governments and private businesses alike as hacking is the modern-day equivalent of burgling a shop at night and emptying the till.
Whilst many financial institutions take this very seriously and invest significant resources into maintaining a secure environment, there are still cases where theft of funds or fraudulent transactions take place. The statistics (European Parliament's 2021 Fraud Report) make for quite sobering reading. In the United Kingdom alone, during 2021 there were 88,677 reported online shopping fraud cases, with losses amounting to approximately £71.5 million.
Some of these losses are covered by insurance, but someone has to cover them, hence the more fraud that takes place, the more expensive it is for everyone to operate their bank accounts.
Therefore, Monevium takes this a stage further.
At Monevium, the development of high technology to ensure greater safety than the traditional financial services industry is paramount.
In the United Kingdom, financial market regulations are well recognised to be among the most developed in the world. London is the global financial capital after all. Monevium is regulated by the Financial Conduct Authority ("FCA"), unlike traditional banks which are separately regulated by the far more insular Prudential Regulation Authority.
The FCA is responsible for regulating non-bank financial services companies, often which are highly technologically advanced and conduct business internationally, therefore their regulatory remit, ranging from derivatives trading activities to digital payments, is sophisticated and recourse is very defined should it be needed.
Being a FinTech company at the cutting edge of advanced system development, Monevium operates Two-Factor Authentication ("2FA") which requires users to have to pass two 'layers' of security when accessing their accounts to prevent the likelihood of an unauthorised attempt to access a Monevium account by someone who has managed to obtain the password or personal login credentials. This is a key component in preventing unauthorised access to YOUR funds.
Unlike banks, Monevium does not invest customer funds, they are safeguarded in separate bank accounts, leaving them less exposed to volatile market conditions. Depositing money in a traditional bank account often consists of a depositor 'lending' their funds to the bank in order that the bank can trade the funds via their proprietary trading desks, and in return, customers get paid interest. These days however, many banks continue to trade customer funds on the open market, but do not pay any significant amount of interest to the depositor for doing so, whereas they charge borrowers the market interest rate, which in the United Kingdom is now a lofty 4%.
It is unlikely that any depositor would be paid 4% interest for holding their funds in a traditional bank's current account where the bank will then trade the funds on the live currency markets and pay very little, if any interest to the depositor.
The risk therefore is far greater than the reward.
Monevium does not engage in this practice, and instead places the funds in separate safeguarding accounts on a per-client basis, leaving customers far less exposed to the 'all eggs in one basket' approach of many traditional banks, and far less exposed to a hacking attempt on a bank's IT infrastructure, something that has been known to happen in the past with the result being unauthorised access to a bank's holding account in which customer funds are pooled.
These are just some of the important considerations which Monevium takes very seriously when advancing its technology to ensure that all customer assets are kept safer than they would be if invested in the traditional economic system.
We are committed to ensuring that FinTech not only means constantly improving the everyday lives of those who need to earn and spend when going about daily activities, but also means keeping YOUR assets safe and being ahead of those with nefarious intentions for your own peace of mind.
Monevium is the Trading Name of Advanced Wallet Solutions Limited, a company registered in the UK under company number 10251711 and is regulated by the UK's Financial Conduct Authority under Firm Reference Number 766038.